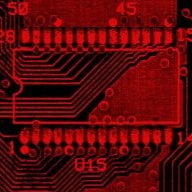 Joined

Sep 23, 2013
Messages

15,153
Trophies

2
XP
So a few days ago I decided to randomly go donate blood as a spur of the moment decision, just wondering how many people here donate blood?

I have always talked about it as my sister regularly donates blood but never had the drive to actually go out of my way to do it, its genuinely not as big of a deal as some people make it out to be, I had been reading a few statuses of people on FB in the past with people saying they went really dizzy, light headed or tired etc etc, but personally I didnt feel any different at all......idk maybe I was just lucky
So how about you guys, have you ever given blood?
Is it a big no no for you?
or is it something you would kinda like to do but kinda cant get off your arse to do it like me for the longest time
Bonus question being do you know what blood type you are?
I'm O- which is why I have always felt like I should donate as O- is the blood they use in emergencies if they dont know what blood type the patient is