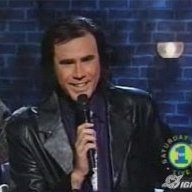 Well-Known Member
OP
Member
Joined

Apr 21, 2010
Messages

170
Trophies

0
Age

42
Location
XP
Country
Hiya,
So Ive figured that pretty much PDF its just not working, well if you have 5 minutes per page and are fine with 300 baud modem back in the day to display chars, then PDF on
DS
is for you.. However.
Ive tried all sorts of PDF files, even went so far as to get Nitro, Simple PDF suite, and played around with decreasing the file size. However, I like to read generally ebooks, like reference, dummies books. Now these are all 3.5 mb which is decent, as some are 28 megs. So the PDF is just too slow.
- Removed / Decreased Resolution of graphics
- Chopped the PDF files into 6 parts, (Example, 1 to 50 pages, 51 to 100 ) to make the file size smaller. And this did not make a noticeable difference.
- Ive used all reading software, ands, dslibris, anything thats out there ive really spent my fair share of time trying
I also read somewhere that ComicDS or image view could work good, I did this by converting each page of the PDF to a decent small size .png/jpg, and went to see if I could get that going faster, however, after all this, its just got me bummed out.
Ive tried going PDF to text and sometimes it gets really messed up and Im thinking, why cant the
DS
just load up a pdf file. All you get over the internet is all these flashcarts companies, saying PDF support. Then you realize, its still in the works.
So Im happy to hear how maybe someone else is doing this, where you (the reader) dont get lagged by waiting for another page or area to load.
And I have a Nintendo DSi XL (so reading an ebook, would be good, as good or better than Kindle's amazon ebook reading, as it would be bigger 4inch sceens x 2 compared to 6" - 7 total.
Thanks