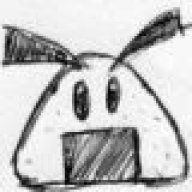 Joined

Jan 24, 2007
Messages

36
Trophies

0
Website
XP
Country
This is a copy of a post I made on the sosuke unofficial EZ Flash forums found here:
http://ezflash.sosuke.com/viewtopic.php?p=49105#49105
Just wanted to see if anybody had any extra enlightenment:
I have an EZ Flash 4 Deluxe. Using the homebrew "memtestARM.nds" which you can get here:
http://www.pineight.com/ds/
I am told that there is only 16MB of RAM in the EZ Flash 4 Deluxe.
However, the EZ Flash chinese site specifically states it has "256Mbit Psram" which is actually 32MB. GBATemp.net also seconds this in a review found here:
http://gbatemp.net/index.php?showtopic=37042
.
When I run the EXRAM version of QuakeDS it also only detects 16MB of RAM from my EZ4 Deluxe. Does anybody know why these homebrews do not detect the full 32MB of RAM for the EZ4 Deluxe?