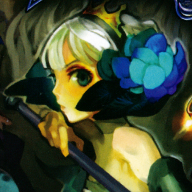 The Dark Souls of GBAtemp
OP
Member
Joined

Feb 13, 2012
Messages

6,421
Trophies

2
Age

32
Location
Website
XP
Country
So, I received a Best Buy refurbished
XBox 360
as a birthday gift a while back, and I finally managed to get it and bring it to college with me. I played it for the first time today, and it worked absolutely PERFECTLY, except that the Y+ axis on the included controller's left analog is EXTREMELY insensitive. No matter what I do or how far I press the stick, it won't register anything but an EXTREMELY light press. Altair and Marcus Fenix essentially tiptoe everywhere, and it's really annoying.
The control has no sign of physical damage at all, and looks brand new. There's also no telltale jangling when I shake the controller to signify that anything is "loose" or broken inside. It's literally in perfect condition aside from this one issue.
Anyway, I'm pretty sure the refurb is under a warranty, so I can probably return the control for a new one. But I'd rather not do that cuz A) The closest Best Buy is at least an hour away, and B) I don't want to have to wait for a week or two to be able to even play my XBox since i'd have to mail the controller in.
That said, does anyone have an idea of what might be wrong, or whether it would be repairable if I were to crack the controller open? Or am I better off just sending it in, and buying a new one in the meantime so I can play now?