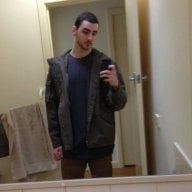 Joined

Mar 23, 2013
Messages

155
Trophies

0
Age

25
Location
XP
Country
​
Latest update information!
Added page support, now automatically handles unlimted amount of items, and puts them into pages.
Now loads from text files inside SD card located at:
To add a new item, open 'home.txt' and add new line in this format:
Code:
_Game Name_|_Description for menu_|_Unique id_
And to add a game cheat
Code:
_Name of cheat_|_Description of cheat_|/JKSV/Saves/_Location of save file_|_Pointer_|_Value_
An example of this with Fire Emblem:Awakening
This line goes in 'home.txt' in '\sd\3DSMH\'
Code:
Fire Emblem:Awakening|Save file cheats for Fire Emblem:Awakening|FEA1
This line goes in 'FEA1.txt' in '\sd\3DSMH\'
(
The same name as the unique ID!
)
Code:
Set Normal DIfficulty|Sets your save game to normal difficulty|/JKSV/Saves/Fire_Emblem__Awakening/hack/Chapter0|0x0D|0x00
**Notice it uses the same unique id, you MUST have the same unique id you set for the game! -- Because I exported my save as titled 'hack' in JKSM I have that in the save location, and then the file thats being edited, in this case 'Chapter0'**
Intro
3DSMH is a project I am currently developing, it; The purpose is to allow the user with no coding knowledge to modify game saves with hex editing.
In the coming weeks I will implement a text file loader that will get text files, and load them in as menus to choose from.
Text file loading now works but
only supports 1 pointer->value lines at a time, if your cheat requires multiple pointers to values make a new line or wait for a new release
And in the text files will be pointers to save files that anyone can make to edit game saves!
TL: DR;
It's homebrew powersaves, except we need to find the values and build them as a community, or someone gets them from powersaves ><
Controls
A - Select menu
B - Goes to main menu
Start - Quits the program
Arrow Keys - Browse Program
Y - Closes message box
How to use?
You'll need
JKSM
for the time being, until I add grabbing the save file.
Install JKSM and this application
Copy the folder '3DSMH' from the release into the root of your SD card
Add/Edit/Remove cheats
Run JKSM
Browse through and find your game
Export the save data and title it 'hack' (or whatever you label in your **cheat**.txt file)
Load this application, and set whatever features you desire
Import the 'hack' file with JKSM
Launch your game and done! game save edited!
Submit game format
You can now just follow the instructions at the top of the file to add cheats! Please share them with GBATemp please
Supported games (On

1

.0.

0

) - Any game you can find values for is supported! (Aka every game!)
Fire Emblem:Awakening
Pokemon Shuffle
If you find more game values PM me or post them in this thread.
To install a new cheat file, copy the file into your 3DSMH folder on your SD card, and then add a new line to your home.txt file, and make sure that the unique ID is the same name as the text file you added.
Todo
Fix current double select hotfix into a proper fix
Menu creation from text files in SD
Add more menu objects to use
Remove need for JKSM
Current version
1.0.0 Stable Release
Screenshots
Video



Credits


Matypatty
@cearp
And all the openly available libs for the 3DS that I used here!
Download
3DS_Multi_Hex_x-x-x.rar
FBI QR Code can be found below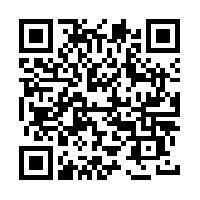 Github
3DS-Multi-Hex