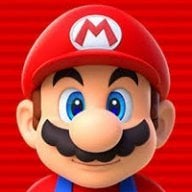 Well-Known Member
OP
Member
Joined

Jun 18, 2007
Messages

1,926
Trophies

1
XP
Country
Hi All,
My son has been banned on his xbox 360 and boy did it piss me off.
He is not really worried but the thing i dont understand is now i dont/cant give Microsoft anymore money for live renewal or if my son wanted to buy something from the live market place.
What is the real purpose of Microsoft banning ppl?
I can and WILL still backup xbox 360 games and play them just not online.
I would have renewed his live subscription when it was expired but cant now.
If my son wanted a game or something else from live marketplace i would have bought it but again cant now.
Seriously Microsoft are a bunch of dumb pricks.
Ban 1 million ppl and lose money.....hmmm makes no sence to me.
1 million x $20 (average spend per month) = $20 million....sorry thats what you lose Microsoft.
Plus a workaround will be out soon