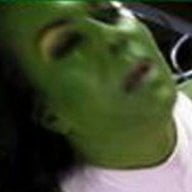 Joined

Feb 24, 2003
Messages

1,458
Trophies

2
Location
Website
XP
Country
QUOTE said:

Version History
---------------
AK-AIO 1.4
+ Settings window uses tabs now, merging Settings, Advanced Settings, and Patches options (Thanks Gelu)
- Use L/R to cycle through tabs
+ Misc cleanup of the gui.
+ 3in1 options now have FAS1 settings merged (detects 3in1/FA at selection, displays options accordingly)
+ Language files have some addition "title" additions/changes
+ Leapyear code fixed because the DS sucks at reporting variables nicely.
+ Updated German language (moviecut).
+ Reset more of arm7 before runing a game (Thanks Gelu).
+ 3in1+ Fix for Opera (Untested, Thanks cory1492).
+ Game fixes:
- 3369 Mario and Luigi RPG 3 (J) fixed.

AK-AIO 1.3.5 (Unreleased)
+ Game fixes:
- 0645/0777 Star Trek Tactical Assault
- General save fixes. (Thanks Gelu for noticing a silly bug).
+ New Patching Mode hold Y while launching a rom.
- Fixes video and sound glitches which occur in old patching modes.
- NOTE: This is still experiental so it isn't default.
+ Folders now show their size in the Info window.
+ Soft Reset fixes.

AK-AIO 1.3.1 (Unreleased)
+ Game fixes:
- 1752/2314 My Spanish Coach fixed.
- 2243/2412 Pokemon Mystery Dungeon Explorers of Darkness fixed.
- 2385 Daigasso Band Brothers DX fixed.
- 2906/2971 Star Wars The Clone Wars Jedi Alliance fixed.
+ Unnecessary Guru Meditation screens on the AKRPG is fixed.
+ Soft Reset fixes.
+ Copying files should work better.
+ Game icons that rely on the nds firmware's background will display properly (Thanks Gelu).
+ Misc cleanup.
Download:
http://gbatemp.net/index.php?download=4775
AKAIO Wiki:
http://wiki.gbatemp.net/wiki/index.php/AKAIO
AKAIO bugdar:
http://akaio.gbatemp.net/bugdar/
(
ALL BUG REPORTS GO THERE
)
AKAIO Homepage:
http://akaio.gbatemp.net/