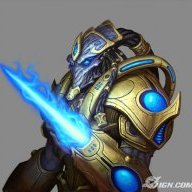 Well-Known Member
OP
Newcomer
Joined

Dec 13, 2018
Messages

47
Trophies

0
Age

42
XP
Country
Hello everyone! I'm not new to GBATemp, but I usually just read the topics, without comenting or posting.

I'm here today to ask for a help. My Wii U is japanese, I live in Japan, but I'm actually from ocident. I don't know the Japanese language very well, so I do my best to make Japanese Wii U games to run in english, or force the console to run discs from USA instead the Japanese discs.

With app like spiik, I managed to play the japanese disc of Bayonetta 1 in english for example (the disc contains both JAP and ENG languages, but because is the Japanese locked release, it only runs in Japanese, without the option to change language inside the game).

I use Ourloader app too, so I can load american discs, and it usually works very well... It just happens it refuse to work with the best Wii U game in the library, Breath of the Wild.

So the situation is: Japanese Wii U modded with Haxchii (Mario Kart DS base), american Zelda Breath of the Wild original disc(WUP-P-ALZE-USZ), and ourloader app. Everytime I run the app, instead of launching the disc, it sends me to a Mii screen. Do anyone knows a different app, so I can load the original disc? I have a, aham, "alternative version" installed in an external USB Hard Disk, and played the game to the end. But I really wish to run it from my original copy (why? well, the disc was not cheap to import, and I want to make use of it, and not only let collecting dust on the shelves...). Any help would be greatly appreciated.

EDIT: Managed to have the disc working. I gave up to use Spiik or Ourloader and instead, did the ftpiiu Region Free mod instead. I was trying to avoid this method, because I didn't wanted to mess with the Nand, but I gave a try, doing things calmly, reading a lot about it, and double checking every step. Now my Japanese Wii U is reading the BotW USA disc.