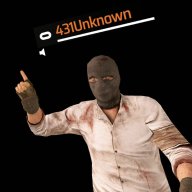 Greatness Awaits
OP
Member
Joined

Sep 29, 2008
Messages

2,058
Trophies

1
Age

47
Website
XP
Country
I'm interested in knowing how anyones tastes in gaming have changed over the years. Have you ever had a change in favorite genre or franchise? Did you once play nothing but platformers and moved on to now loving RPG's?

I started playing back in the days of the Atari 2600 and never stopped. I would play Pac-Man and PPhoenixall day. Back then Shmups were my favorite. Then the NES came along and changed all that. SMB made platformers my fav. genre and the system introduced me to the fantastic world of RPG's wwhichwould soon take over as my favorite genre for years. In the hey day of the arcade I dropped who knows how many hundreds into SF and MK and quickly changed from Playing RPG's nonstop to playing Fighters all the time.

Needless to say Now at age 36 I'd play just about anything and probably like it. I've owned at one time or another almost every system and hate fanboys. Every system has its positives and negatives (some more than others).



I could go on, but I think you guys will get the idea of what I'd like to know.

Please discuss your personal tastes and how they have changed if at all or your views on fanboyism.