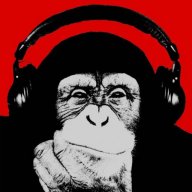 Old Skull, Immature and Biased
OP
Member
Joined

Dec 17, 2019
Messages

3,225
Trophies

2
Age

29
Location
XP
Country
When I was in 5th grade, we were forced to exchange presents the last day of school before the winter holidays.
Teachers would actually say something like:
IT'S YOUR OBLIGATION TO COME THIS DAY because if you didn't, the gift trading stuff would be incomplete as teachers choose who you had to give the gift.
WE'LL HAVE FOOD and most of the times that meant a soggy Hawaiian Pizza with a glass of Coke, or food made by someone's mom. I always had the bad luck of being chosen to have the honour of bringing mom's food not before being beaten by her for "applying to do so or not saying NO to the teacher".
SPEND MONEY ON A PRESENT TO A RANDOM SCHOOLMATE which also meant me having the bad luck of being paired with the kid I hated the most, or the girl I never talked to.
CHEAP PRESENTS NO MORE THAN A DOLLAR which meant second hand stuff or a card with "Merry Christmas" written on it often with Pencil and grease stains.
So I remember that day very vividly... December 5th 2003...
I got chosen not only to bring a tupper with my mom's exquisite taste of homemade cuisine (believe it or not the food I would bring would be the first AND ONLY tupper to be attacked by hungry children and teachers too)
I got paired with the most awkward girl in 5th grade
She was kind of a tomboy, but femenine, for she had long black hair, asian looking eyes, a fine nose, small lips and a bony and fine chin.
She and I would never talk to each other and I feel we had an unspoken agreement of enemisy...
Everytime our sight crossed, she would put a disgusting looking grin and roll her eyes back.
We never, ever said hello not even once.
So... my mum being a woman... and my mom... she forced me to give her some earings that exceeded the price accorded by teachers.
Then mom forced me too to give her a nice card... but mom being mom, told me to write MORE THAN
Merry Christmas
on it
...
I don't remember exactly what I wrote, but it was something along the lines of me "wishing her a good and healthy life for her and her family on the holidays xoxo".
And after that, mom bought her some fancy hair pins...
So, of course my present exceed
way over
the 1 dollar price. Mom even bought a small gift bag and a ribbon to put everything inside it.
Anyways... so the day arrives... and of course, being the last day of school before the holidays... we didn't had a teacher that day.
Instead, all the teachers would go to eat special adult food in one classrom... while the principal would play the songs that we used to hear back in the day.
Me and my friends would sneak up a football to play while we were unattended.
When we got bored of it, we would go to the higher and more mature joy of gambling, and I would usually take their money playing
Rayuela
(
pitch and toss)
sometimes followed by a small exchange of insults towards my mother for me being born with a good aim. Like seriously you should see me play the Archery game on Gerudo Dessert in ZeldaOoT... you'd shit your pants.
Anyways ...
After the teachers did whatever they did on that mysterious classroom away from all the children...
Trading Gifts-time would arrive...
Those days were decisive on one child's reputation and often the entire family's reputation.
If you skipped classes that exact day, you'd let everyone else know how poor you ass was... so it was up to you if you wanted to live with the shame of that decision.
So the exciting time arrives... and we're sit in such fashion that all male kids were one one side of the classroom and all the girls on the other side. All looking at each other while trading.
Most of the times, for boys, depending on your popularity with girls, and if the girl chosen for you liked you or not, meant that the most popular kid would get a fancy RC Car or a Tiger Handheld Game, while the ugly kid would receive potato chips and a can of Soda...
not kidding
...
You could smell the shame...
Taste the anxiety...
Even hear someone's crying inside, for realizing how (un)popular you was...
Childhood sure was difficult...
Teachers being smart ass adults... not being satisfied with a kid's deception look, often forced the kids exchanging gifts, to add more to it... with a hug from the boy to the girl and a kiss from the girl to the boy.
Man... the discomfort on a girl's face was priceless... often enough for a good laugh followed by a scolding from the teacher.
Familiarized with the ongoing ritual, my turn arrives.
I was anxious to get my present, and believe it or not,
not so much
for a girl's kiss
.
So the time comes... this girl who I never spoken but exchanged hate and discomfort glances with and I are forced to stand in the Middle of the classroom...
Me being taller than most of them, got forced to hug her, and hand over her present. That means that I had to incline towards her in order to reach her back... it looked like as if I was paying my respects to her.
She opens the bag, stamped with Snow and Christmas Ornaments, and she looks at me directly into my soul, while putting her hand inside the bag.
She takes the first thing her fingers grasped onto, and turns out to be a the card.
Everyone else screams:
Aaaaaah! Uuuuh! A love letter!
She laughs, and gets a red face. Reads it silently amongst the rythmic chanting of the words: "
Son Novios! Son Novios! Son Novios!
", and she gives me a cheeky look and says: Thank You.
Then, she notices more stuff on the bag, she puts her hand inside, and takes out the earrings.
Everyone screams:
Aaaaah! Se gustan! Se gustan!
Then she takes out the hair pins and everyone else is convinced that we were on a relationship and had no fear in screaming their thoughts at us with yet another rythmic chanting.
She hugs me back.
Her turn arrives and she goes to her backpack... puts her entire arm inside and takes out something.
She hides it on her back adding more tension to the situation, and says with a serious face: "
Here
"
I look down and see the ugliest
Tornasol
looking SpongeBob Wallet...
I SWEAR TO GOD THAT THIS IS THE EXACT SAME WALLET I GOT FROM HER.
She gives me a kiss on the cheek with a sense of shame... we sit on our seats... we trade one more glance and she lowers her head.
This has got to be the worst present I've ever had considering all the effort I put into it.
So... this is my full story...