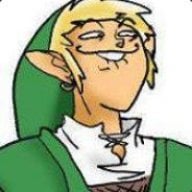 Joined

Feb 20, 2009
Messages

2,195
Trophies

0
Location
XP
Country
Optimism is back in style in the automotive world. The concept cars on display during the 2010 LA Auto Show prove that automakers are again willing to take risks and push boundaries. After a couple dismal years of sales due to a global recession, manufacturers are exhibiting a renewed sense of creativity.
Some of the concept cars seen in Los Angeles rely on heritage to spark a new ideas for the 21st century. The aggressive-looking Audi Quattro Concept is a modern interpretation of the German company's famous all-wheel-drive sport coupes from the 1980s.
Other automakers chose to break all the rules and display cars that look ready to take flight or travel through time. The Jaguar C-X75 and Mercedes-Benz Biome concepts are not only wildly futuristic, they're absolutely gorgeous, and a sign of even more good things to come.[/p]
Mercedes-Benz Biome
[/p]
QUOTE said:

This is the Mercedes-Benz you'll aspire to own in, say, 2310. The bright white concept looks like it belongs on the set of Star Trek. Yet the Biome was actually designed at the German company's design studio in Carlsbad, California. There's room for four-passengers inside, or so we're told, and the seating position is in a diamond format.

The best part is that Mercedes-Benz says the Biome can be grown from seeds, and not built in a traditional factory. It sounds crazy, but that's part of the fun with any dream car. Using genetically modified trees and powered by something called BioNectar4534, Mercedes-Benz says the Biome's bio-fiber cloth body would be grown organically, and on the road, the car would emit pure oxygen. The Biome reportedly would weigh only 875 lbs.

It will be several generations before anyone starts pondering the spec sheet for a genetically-built Mercedes like the Biome.

Jaguar C-X75 Concept

[/p]

QUOTEFollowing its impressive Paris debut, the Jaguar C-X75 turbine-electric hybrid supercar took center stage at the LA Auto Show. While very much a concept, the C-X75 represents Jaguar's new design face for upcoming models. That's excellent news, because this is one pretty kitty.

Even better is the fact that all this beauty is more than skin deep. At each wheel is an electric motor that weighs 100 pounds and provides 195 horsepower (145 kW) of power. Power for the electric motors comes from a 506-pound lithium-ion battery pack, which Jaguar claims takes a full charge in just 6 hours at 240 volts. Running only on electric power, the C-X75 will provide a driving range of 68 miles.

With the help of two micro gas turbines, the C-X75's range jumps to 560 miles. Jaguar claims the C-X75 can accelerate from zero to 62 mph in 3.4 seconds, while top speed is reportedly 205 mph. All that turbine-generated power creates a lot of heat, as evidenced by sign at the exhaust outlets with the warning: Beware of blast.
I only put 2 cars because I am busy.
Source