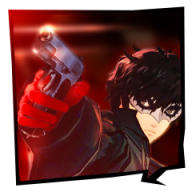 Joined

Jun 13, 2015
Messages

2,457
Trophies

1
Location
XP
Country
LA Noire is the latest game to include the "switch tax" (for those who don't know what the "switch tax" is, it means the game is $10 more expensive on the Nintendo Switch than PS4/Xbox One because cartridges are more expensive to manufacture than Blu-ray discs, publishers have then decided to past that cost onto the customer instead of losing profit).

Other companied are already doing it, Puyo Puyo Tetris costs $40 on the switch while $30 on the PS4/X1, Rime physical version costs $40 instead of the digital version which is $30 (but includes a free soundtrack code to soften the blow).

What's my problem with Rockstar doing it since other companies started doing it before them you might ask?

Well LA Noire will be a 29GB digital download, but if you decide to buy the physical version YOU STILL HAVE TO DOWNLOAD 14GB of data! that's right ladies and gentlemen, Rockstar added the switch tax to their customers ($10) AND still CHEAPED OUT and put the game in a 16GB cardtridge instead of a 32GB one.

I was going to get it on the switch version for 3 reasons:

1)I never played the PS3/360 version.

2) I love handheld gaming, I like to play games from my bed at night.

3) Switch 3rd party support will continue as long as games sell, so I'd buy the portable version (Switch) over the PS4 version if I have the option to ensure companies keep releasing more.

But it's impossible for me to buy it on the switch knowing that the game is more expensive due to the switch tax and I'd still have to download HALF the game into the memory card because Rockstar still wants to squeeze a few extra bucks outta switch owners.

I like physical version of games because they are physical (duh), I do not want my physical games to be half digital, it blows the whole physical version point away.

This is no small 3rd party indie with limited resources we are talking about, this is a giant who made billions of dollars from GTA V alone, why cheap out so badly in your first game release for the switch?

If anything this will push lots of buyers away (me included) from the switch version and then they won't release more games on the switch because they'll dim it non-profitable.

I am truly disappointed, any thoughts you might want to share guys?

PD: This is not a trolling thread to hate on the switch, if you think this rant/topic is pointless please just move on and don't flame me or anyone else for critisizing the monetary system the switch is being built around.