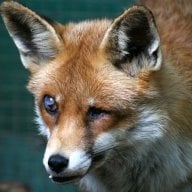 Not Dead Yet
OP
Former Staff
Joined

Jun 24, 2008
Messages

6,723
Trophies

2
Age

42
XP
Country
This thread isn't terribly important to most of our regular members.
We know just about all of you, and we have a general idea what you stand for.
But for our newest members, I'd like for you to consider this to be a mass introduction.
I'll begin:

Hello everyone, my name is Joe, but I'd prefer it if you called me Vulpes, or some derivative of that word.
I'm currently 32 years old.
I'm a pretty simple guy living in Northwest Georgia.
My primary job is Manager of a dairy sheep farm.
I prefer RPGs on the Nintendo DS, and third person shooters on the Xbox 360.
Though I have a very extensive history in piracy, I'm trying to be a legal gamer.
My favorite game (series) is Mass Effect, followed closely by Disgaea.
I tend to hang around with people that are labelled as "unwanted" or "weird" or "freaks", because I associate closely with them.
I cannot stand people who are (or seem to be) liars.
And if you show a true desire to be a part of this community that I adore, I'll gladly welcome and support you.

And now I want to know about you.

What brought you here?
Why did you stick around?
How do you identify yourself?

Tell us whatever you're comfortable in sharing.

Yes, I know that this thread is more suited to the Introductions subforum, and if it becomes a problem I'll happily move it there myself.
It's here because I want the visibility of the thread to be higher than we could expect in the Intro forum.

All members are welcomed and indeed asked to post their information, here.