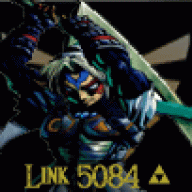 Joined

Aug 6, 2008
Messages

1,367
Trophies

0
Website
XP
Country
http://www.joystiq.c...necessary-to-c/
"Sony's Senior VP of its Worldwide Studios organization, Scott Rohde, tells Gamasutra that long software droughts, as experienced by the PSP, won't be the case with Vita.
"This time around, we started planning for development of [Vita] about three years ago, in terms of developing for the software, and how we were going to be able to transition," Rohde says. "I think that there were too many droughts of killer titles [for PSP]. There were too many long droughts, and I think we recognized that. And we've put a serious investment into our long-term PS Vita plans, so there's a lot of stuff in the works."
Of course, lack of software wasn't the only reason the PSP didn't see the success here it did in Japan -- piracy and the ineffective measures to protect the UMD format from it played a large part. Rohde says it was one of the first concerns, and one that he thinks Sony has addressed. "We needed to have something that would combat piracy from day one, and that's why the cards that you can purchase for the games are in their own proprietary format. And these days, so many people say the word 'proprietary' is a bad word, but it's something that we felt was completely necessary to make sure that people could not pirate these games. I mean, it's a custom security solution on each one of these cartridges. That is something that we are confident will protect us from piracy for the long term.""
So, what's your opinion on this hackers?