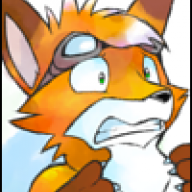 Joined

Mar 21, 2010
Messages

976
Trophies

0
Location
Website
XP
Country
QUOTE(Source: Gamespot) said:

Those wondering how the Wii Vitality Sensor will work got some answers this week, courtesy of a patent filing uncovered by gaming

blog

Siliconera. The patent lays out not only how the finger-encasing add-on will work, but also possibly unveiled its first game, which may be titled Wii Relax.

According to the patent filing, the sensor works by shooting infrared light through a person's fingertip in order to determine how fast the blood is flowing. That flow reveals a person's pulse, which is an indicator of stress.

The pulse indicator determines a person's "relax fluid," a measure of a person's stress. The relax fluid level is then compared to what is considered standard for a person's age, much like Wii Fit compared a person's weight to the standardized Body Mass Index (BMI) to determine his or her fitness level.

Also included in the patent are the details of stretching game to help players relax. Players must tilt the Wii remote while stretching in order to control a character onscreen. Using the vitality sensor, players must also breathe in and out in sync with onscreen prompts to control the character's hat, which rises and falls in sync with a player's breath.

Siliconera surmises that the game described might be titled "Wii Relax," since Nintendo filed a trademark application for said title last year. If accurate, the game will likely be bundled with the Wii Vitality Sensor, as it is described in the patent.
Wii Relax? Seriously?