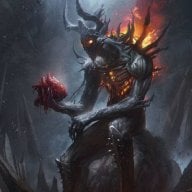 As above, so below
Member
Joined

Oct 19, 2016
Messages

556
Trophies

0
Age

120
XP
Country
I gave you the metric I use when life starts and that if you've already forgotten its when the egg is fertilized. I do believe in God, but I don't measure when life starts from any passage in the Bible. I simply have a gut feeling that I go by. I did link to a religious organization as one of 2 links I provided, but I didn't link to it because I'm a Christian. I linked to them because I wanted to provide the most accurate answer to

@smf

's question, which was what percentage of women get an abortion out of convenience.

Of course, I am attacked over the sources because they shine a light on the percentages, which are all 80-90% of women have abortions over simple convenience and that makes the pro-choice people look bad. However, I don't need to post manipulated statistics. I simply wanted to answer smf's question. I could care less if the figures were 10%, 33% or the 80-90%.

@Foxi4

even provided his own link containing statistics that also answer smf's question and the results are around the same as the two sites I linked to.

@SyphenFreht

also provided 3 links to sites, but they didn't answer smf's question so I'm not even sure why he linked to them.

So to sum it up I am religious, but my opinion comes from a gut feeling. So yes, your assumption was wrong.

Ignored.
You're only getting attacked for your sources because they're biased. Regardless of how true the statistics may or not be, you can't argue proven science with religious backed ideals (not even yours, those of the person(s) providing the statistics. If you found a general consensus showing the same statistics across non biased sources, that includes the majority of women across the globe, not six historically religious and anti abortion states, then you'd have more credibility. As you saw but apparently did not understand earlier with my links, anyone can Google a standpoint, cherry pick a website that fits their narrative, and hype it up like it's accurate.
You want people to see your side? Show some unbiased statistics and science. Otherwise, arguing over feeling will get no one anywhere.
Well, except ignored