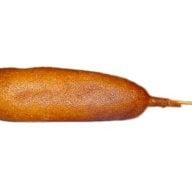 Joined

Feb 26, 2012
Messages

375
Trophies

0
XP
Country
I would argue that dehumanising the fetus (using terms like "clump of cells", for instance) serves to desensitise in regards to the idea of terminating pregnancy. That was my only point. I hear it all the time, some acknowledgement of what's actually going on would be more honest. I've touched upon this before in the thread.

The idea that being against one thing automatically means being for another thing is a logical leap. It's called a false dilemma - "either you're for abortion, or you're against children's well-being". Those are two separate issues - you can care about not terminating pregnancies, care about the well-being of the resulting children and recognise that they're not your responsibility. The responsibility falls squarely on the parents.
Speaking for myself, when I refer to a "clump of cells" it's because the fetus isn't considered to have formed until eight weeks into the pregnancy. It's in response to the notion of "a baby" being present throughout the entire course of a pregnancy.
I think both sides are just trying to say "this is when life starts" when they say "clump of cells" or "murder a baby". We're trying to draw that line of when human life begins. It's a colorful way to say it, but I've always interpreted each as a response to the other side disagreeing on what is or isn't a "human life".