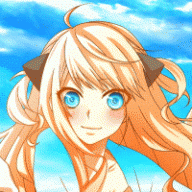 Joined

Apr 23, 2009
Messages

3,462
Trophies

0
Age

29
Location
XP
Country
How many threads like this can we actually fit into the
blog
pages? This is at least the 4th on the first page, I think (not actually looking)
So yeah, update on the girl. For full story from this year see
Blog 1
,
Blog 2
,
Blog 3
If you look at the bit on
blog
3 you'll notice it seems to be the end... this apparently was not the case though. After that little situation we continued on just as before, great friends and constantly hanging out together. Last night though she started talking to me on MSN, starting what would become one of the best MSN convos I have ever had. I do not save convo logs so the following shall paraphrase to the best of my ability. She was talking about herself in the 3rd person, "You ever going to ask out the girl you fancy?", so I played along with it hoping to hell she was actually talking about herself. I know its roundabout but, hey, its fun

So I tell her I tried and she shot me down. She tells me that she was trying to make sure she liked me for the right reasons (as well as other stuff about being a crazy, hormonal teenage girl I doubt she meant). After a bit more talking about other stuff she says "That girl's not going to ask you out" so I just go ahead and ask her if she wanted to come around this afternoon to watch Scott Pilgrim (she never got a chance to see it in cinemas) and after a bit of silly argument (she was working tonight from 5 hence why I said afternoon, she didn't seem to notice that) she agreed to it, even ending with "So does this mean you asked the girl to be your girlfriend?"




Over the moon by that point.
This afternoon she came around as she said and we sat cuddled up in my room watching Scott Pilgrim. Best way to spend an in-service day ever! So nice to know someone likes me as more than a friend. Though my cheesy Scott Pilgrim quote after of "Does this mean we can make out?" fell flat on its face. Ahh well, it was worth a shot

Edit: Oh yeah, 1 more thing. Am gonna cover another Scott pilgrim track this week and trying to decide between "Ramona" (should sound great on my acoustic) and "Summertime" (enjoyable song that might benefit from an electric WHICH I WILL BE GETTING SOON!!!) Opinions?