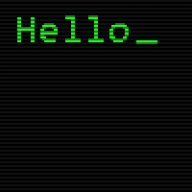 Active Member
OP
Newcomer
Joined

Feb 10, 2016
Messages

37
Trophies

0
Age

26
XP
Country
-- RESOLVED --
Howdy beautiful people of GBATemp,
So I installed Luma3ds using Plailects guide, smooth sailing except when I first tried it I didn't have enough space on my sd card for the NANDmin.bin backup. Simple, I just did the 9.2.0 ctrtransfer, got a bigger sd card and continued from there. (So as I understand, the only 'clean' backup I have is on 2.1.0)
Then i read somewhere that to run my Acekard 2i I needed to install a patched twl_firm.cia and a whitelist file. Ok no problem I found them, installed them, and upon running my flashcard (, all my other
ds
cartridges and any dsiware games,) i get a black backlit screen w/ the 3D light still on,
3DS
games still work fine though.
I do not have a bootloader
I have tried
deleting/deleting w/ ticket and reinstalling the unpatched twl_firm file from the NUS
Restoring from the 2.1.0 backup then performing the 9.2.0 ctrtransfer
Updating to the latest (6.1.1) Luma
Downgrading to AuReiNand 4.1.7 which was before the auto twl patching because I read somewhere that that can interfere if you have a patched twl_firm
Installing these (link) on the Luma3ds Wiki
etc.
I am running 9.2.0-20E (the ctrnand transfer version) on an O3DS
I would be grateful for any and all help.
Thanks
##### RESOLUTION #####
So after many hours of upgrades, downgrades, dumping working nands etc. Installing this whitelist cia
https://github.com/Plailect/Guide/issues/438#issuecomment-243877899
fixed the problem.
Hope this helps anyone else with this problem.
Thanks to everyone in this thread for being so helpful and supportive.