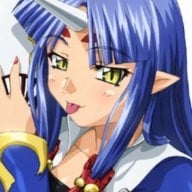 Active Member
OP
Newcomer
Joined

Nov 17, 2017
Messages

44
Trophies

0
Age

36
XP
Country
Super Robot Wars OG Saga: Endless Frontier EXCEED
(aka Mugen No Frontier EXCEED)
[Artema Translations]
​
PATCHER VERSION 1.0
(This is an .exe file, not a patched ROM. Never share a patched ROM, please always point interested people to the patcher.)
​
Hotaru -
Romhacker, graphics editor, patch programming

Translation Team
Natolom
- Main Japanese fan translator
Vagabond
- Japanese professional translator
Synt
- Japanese fan translator
Cain Morgan
- Japanese fan translator
Reviewing Team
Valkyrie
- Project manager, Endless Frontier/Xenosaga expert, reviewer
Madmazda86
- Super Robot Wars series expert, reviewer, post-release corrections
Special thanks to:
Nagato
- Compression advice
Pablitox
- Signposting
Enscripture
- Japanese fan translator
Serkun
- Japanese fan translator
NT
- Japanese fan translator
Troubleshooting​
This is a patcher, not a ROM. Please ensure you have an original Japanese language ROM of the game (code 4737) and place it in the same folder as the patcher before attempting to patch.
The patcher is an .exe file and therefore if you wish to play the patch emulated on your phone, you will need to patch the ROM on a PC first and transfer the patched ROM to your phone.
There is a readme file with the patcher, you can access it by clicking the speech bubble on the open patcher. Please consult this first.
We know the patched Japanese ROMs work with DeSMuMe and Drastic emulators. We cannot guarantee they will work on a cart. We cannot help you if they don't work on a cart. We cannot help you if you want to play the game on your phone and you don't have a PC to use the patcher.
Want to use the patched ROM with TwilightMenuDS but having a problem with AP? Please see this post for a fix courtesy of retrogamefan.
Reporting a problem​
Textbox breaches:
If you find an instance where dialogue goes off the edge of the text box and cannot be read, please post a screenshot below. Without knowing the exact lines of text we cannot find it in the bajillion lines of script. No screenshot, no fix.
Typos:
Same as above.
SRW/Xenosaga/NamcoXCapcom/Endless Frontier reference errors:
Please report where in the game this arises in as much detail as possible, ideally screenshot or reproduction of text as this could be an item list, spirit command etc which all have separate files. We need to know where to find it to fix it.
Technical issues:
Please describe the problem in as much detail as you can while also ensuring you've followed/read the troubleshooting tips above.
We are not giving any timeframe for the release of a version 2.0 patcher. We will collate fixes here and at some unspecified point in the future we'll do an update.
On behalf of the team, we hope you enjoy the translation!
Looking for the Spanish version of the patch? It's on hold until further notice, please follow Artema's main page for news and updates.
​