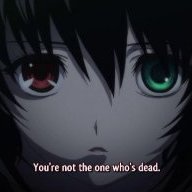 Well-Known Member
OP
Member
Joined

May 9, 2014
Messages

2,493
Trophies

0
Location
XP
Country
Hi guys.
Here we have a great android app for the new gateway exploit.
Created by [user]Ivan Garcia[/user] and myself, well pretty much all him and me testing.
Works with local network, so the 3ds and phone on the same wifi network or via wifi tethering/hotspot.
Pretty simple, just open it up select the your system version, enter the IP address on the next screen into your 3ds browser and the exploit loads.
Also if anyone comes across any bugs or issues, let us know so they can be squashed.
Think i should add some more stuff here to clarify a little.
To use this via wifi tethering, hotspot or whatever your phone/tablet may call it (why can't they just use one name?)
Make sure

MOBILE DATA IS OFF

, so

3G

,

4G

etc

OFF
And also make sure normal

WIFI is OFF
Also add a connection to your 3DS with your hotspot ssid added, most likely be something like

AndroidAP, AndroidMaster

not sure what other default ones there are but if you've changed it already you should know what it is.
And for the other option local network, well that's just the usual wifi. Both your phone/tablet and 3DS connected to the

same network

. EG: Phone connected to home wifi 1, 3ds also connected to home wifi 1.
Thanks and Enjoy.
Google Play Store Link:
(IS NOW REMOVED)
See the link in the quote below if you wish to download and use it.
Make sure "unknown sources" is turned on in to be able to install it. It's usually under "security" or "Developer Options", or maybe somewhere else depending on your phone.
BIG EDIT::
It has come to my attention that the app has been reported as illegal and removed from the play store. Which really sucks, who would be so petty? Well that's humans for ya, they can be pretty petty sometimes.
And also a parting note from Ivan and the link the v1.3 apk
.
Guys, I have to say that I will not continue with this project...

A lot of ppl are claiming that they don't want ads (Maybe you don't know that to develop iOS apps costs about 100$ each year and publish an app 5$... And if you want the iOS app it was the unique method of win money...)

Also ppl wants features that are hard to code (or takes to much time, I'm just working as Security Programmer on a Bank so i don't have much time to do this)... and also there was some guys that are informing google that the app violates the copyright of something to make them delete it... (Just have receive a google mail saying it).

So... as I said the v1.5 will be the last version that will be available on Google Play and here are the links of the others:

GW3DS-Loader-v1.3 :

Download It

!

Good Luck Guys and Enjoy It!
Android 2.3+ compatible! (tested myself on my old xperia x10i on 2.3.3)
Also now has a QR Code to scan with the 3ds.
Again guys, don't thank me thank [user]Ivan Garcia[/user] I'm just the messenger.
(dropbox link removed, no need for it now it's up on google play store)
Here's a few screenshots...
​
First: Main menu Second: Wifi​
​
Third: Tethering/Hotspot Fourth: Icon
​