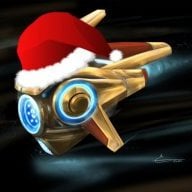 "Must Construct Additional Pylons"
OP
Member
Joined

Apr 9, 2011
Messages

1,277
Trophies

0
XP
Country
I have an African American Algebra I teacher.
Today I was listening to some music, He tells me to put up my MP3 Player. I do. He then says, " You know what, just give it here." and takes it away.
Now, in front of him are also some African American kids doing the EXACT SAME thing.

But guess what?

They don't get in trouble.

That teacher has alot of favoritism for African American kids. He lets them get away with LOADS of stuff, such as texting, eating, music, etc. but
apparently me and my friend can't.

I'm Asian and my friend is Caucasian.

Thoughts on what I should do?