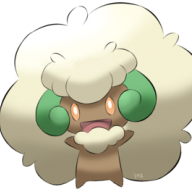 Well-Known Member
OP
Newcomer
Joined

Nov 29, 2013
Messages

52
Trophies

0
Age

31
XP
Country
Hi, I've got a launch PS3 I'm modding into a PC case, unfortunately the BD drive is both bulky and useless as I won't be able to put in disks unless I unscrew BD drive every time. The disk won't fit inside case to be inserted. I'm running 4.84 or whatever the last full CEX rebug update was from 2018ish. I know there are noBD firmwares out there but it seems they are junk compared to regular and have terrible compatibility. I can't do much testing right now since my PS3 is in like 50 pieces but I would like to know before I reassemble it if I can leave the BD drive completely off.

I already backed all my disks into the hard drive and PS1, PS2 and PS3 worked perfectly fine off the HDD using multiman. I do seem to recall needing a random BD disk in the BD Drive since 3.55 Kmeaw but I'm unsure if that was still the case since I upgraded. If I would like to avoid noBD firmwares and want to be able to play anything I have saved, can I get away with no BD drive? If so how? If not, can I just use the BD controller board without the drive like some say? How does it get power if the drive itself is what actually gets plugged into the motherboard through the thick cable?

The goal is to transfer what I have out of the PS3 through painfully slow FTP, convert to ISO if I can't leave as Folder and run game files from 2TB USB (ntfs?) while using the internal drive only for saves and installs since I ran out of space. I should have access to DEX and COBRA if that makes any difference.

I can't find much information and most comments out there contradict themselves so if anyone has tried this or has a dead BD drive, what are my options other than hooking it back up and having it as dead weight? It looks annoying to spray paint. Thanks.