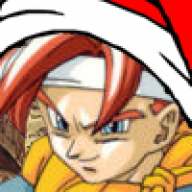 Joined

Oct 31, 2007
Messages

1,781
Trophies

0
Age

35
Website
XP
Country
Prison Break coming some time in April 2009... maybe?
QUOTE said:

A spin-off of the widely successful FOX show Prison Break, Cherry Hill tells Molly's tale from inside a women's detention center. Molly is an upper-middle class woman who exacts revenge on the Company after suffering a tragedy that befalls her family. But when she discovers some of her family members may still be alive, she transforms from a stoic prisoner to a woman with a fierce determination for freedom. Expect the same brand of Prison Break suspense and intensity.

QUOTE said:

A woman, framed by a secretive government agency known as the Company, is sent to a Panamanian prison to serve a life sentence. Once behind bars, the same organization contacts her with personal information that causes her to hatch an escape plan.


QUOTE

Fox is looking to spin-off "Prison Break" with the tentatively titled "Prison Break: Cherry Hill," says The Hollywood Reporter. The potential new series would be set at a women's prison and center on Molly, a new regular character that will be introduced on "Prison" later this season.

Fox has ordered a script of the possible spin-off, which is being written by "Prison" executive producer Matt Olmstead and co-executive producer Zack Estrin and produced by 20th Century Fox TV.

Molly is an upper-middle-class wife. After suffering a family tragedy at the hands of the Company -- the government conspiracy that framed Michael (Wentworth Miller) and Lincoln (Dominic Purcell) and put them behind bars -- she seeks them out at the hellish Panamanian prison Sona in her quest to exact vengeance.

In "Cherry Hill," which would have the same tone as "Prison," Molly goes to a women's detention facility fully accepting the life sentence for her acts of revenge until she is contacted by the government with information that some of her loved ones are alive.

If "Cherry Hill" doesn't go forward, Molly will continue on "Prison" as a regular character.
I pulled some random "info" about it...
What do you Prison Break fans think? I would just like them to continue with the Michael/Lincoln story but who knows how long they could drag it on with out it to suck extremely bad... That last quote looks like it was going to be some time around that of Season 3 when they were in Sona but with the writers strike that probably screwed their original plans up.
So what are your thoughts on the subject?