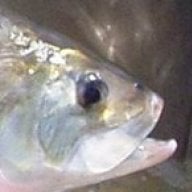 Joined

Jan 27, 2016
Messages

301
Trophies

0
Location
XP
Country
THIS IS NO LONGER BEING MAINTAINED NOR UPDATED. COMMENTS OR ANYTHING ADDING ON TO THIS POST WILL BE DISMISSED!
I want to clear this out,
THIS IS NOT CONFIRMED NOR MEANS THAT THE NINTENDO SWITCH WILL GET THIS POSSIBILITY!

I ALSO WANT TO STATE THAT IN THE POLL, WHEN IT ASKS IF THE SWITCH WILL BENEFIT FROM IT, IT MEANS THAT IF THE COMMUNITY WOULD LIKE IT TO BE BROUGHT IN AND YOUR THOUGHTS IF IT SHOULD BE RELEASED.

Over the internet, I kept on hearing some news about a possible 4K addon for the Nintendo Switch's dock. This was started because of how the HDMI port in the dock was the "newer" type of HDMI in that supports 4K. Also, the rumors made it seem really believable because the wide gap in between where the wires go started making more sense.
Here's an example of how this would work (took it from some video's thumbnail, not mine):

It's a little hard to see but that is where the so-called "addon" would fit in. Rumors speculated from a well-known person that has accurately stated rumors about the Switch (before it was out). He stated that the "addon" would be a GTX 1060 (not sure if it was a Ti) with 8GB of RAM built into it. Also, Nintendo did at a point updated the Switch with major clock boosts going towards the GPU.
This diagram also shows that this was at some point going to be a thing. Currently unknown in its current state.
Overall this would help Nintendo's next-gen hybrid console, the "Nintendo Switch", will pump out 4K action and possibly bring support for many new future titles. Also, there's a small poll up top in case you missed it.