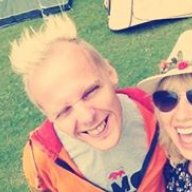 Joined

Apr 1, 2017
Messages

11
Trophies

0
Age

54
XP
Country
Hi all,
I've taken the plunge and decided to hack my wiiu. I have a black (UK) Zelda special edition,32 Gb.
First thing I did was disable update access last week by dns routing, so i'm still on 5.5.1.
After trawling through various guides, I settled on the one at
http://wiiu.guide/get-started
.
So, new 64Gb SD card, formatted to fat32. Copied all the files and folders across as specified in the guide. No problem.
I tried to opt for the method for using Brain Training which I got some time ago, but I got an error message along the lines of "rom missing". Obviously, I cant redownload it, as I've disabled eshop access.
No matter, I simply went the other route.
So, boot up the homebrew launcher, load mochi CFW, which starts to run and then brings up 'there is a problem with system memory' and error 160-0103.
Restarting the process obviously makes no difference. Help please? As the title says, I'm new to wii u hacking, so unsure where to go next.
Thanks for your time.