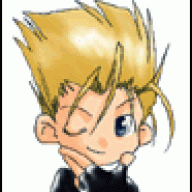 ~••Lucky҉Shot••~
OP
Former Staff
Joined

Apr 17, 2003
Messages

6,380
Trophies

0
Age

34
Location
Website
XP
Country

New Portal Layout!
New portal feature announcements
GBAtemp is pleased to announce a new portal layout, complete with a new tabbed all-in-one release box, a general gaming news box, and a portal options page!
Scene release layout:
The new modern all-in-one release box, designed by
shaunj66
and coded by
Costello
, will reduce server strain, increase ease of use/viewing, and generally make the portal less cluttered. New image functionality has also been added. If you click on an image, it will maximize said image on the portal itself, without disturbing your activities.
The DS, Wii, GBA, WiiWare, and Virtual Console releases now all have their own separate tabs. There's also a general "All" tab, which shows the latest releases from each of the sections. The default amount of releases shown has been changed to 8 (though this can be altered from your portal options).
When selecting a tab, that tab will be remembered for when next you return to the portal. So if you click on a link and hit back, you'll be on the same tab you were on previously.
Fun fact:
By right-clicking the tabs and choosing to open them in a new tab, or a new window, you'll be taken to the actual release forum of that tab.
General Gaming News:
Helmed by JPH and his Magazine team, the general gaming news box will provide the latest in, you guessed it: general gaming news. Look forward to all sorts of new and interesting gaming-related information coming to GBAtemp. And if your related User-Submitted News is properly written/formatted, it might just make it onto the portal as well!
Portal options:
The new portal options page will streamline the process of customizing the portal to your liking. Choose the layout of the new tabbed release box or classic portal with separate boxes for each release, release number shown, whether or not the shoutbox appears (for those of you who have 100+ posts), and the order of the portal boxes.
These options can can be accessed directly
here
, from your
control panel
, and also from the
site index
.