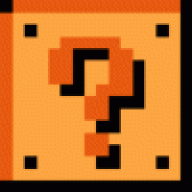 Celebrating a decade of shitposting
OP
Member
Joined

Jul 6, 2007
Messages

2,462
Trophies

0
Age

30
Location
XP
Country
Yeah, by 16 riding the bus to school isn't cool anymore, but with gas prices how they are it's the only option when the school's 20 miles away.

Anyways, in the past two years our bus has had 5 or 6 different drivers, because we raise so much hell that most drivers switch buses pretty quick. For example, towards the end of the year last year me, my brother, a couple of my friends, and a senior who lived around the corner started a small fire in one of the back seats- nothing major, just a tampon and and some Zip-Lock bags and candy wrappers, with the back windows open to let the smoke out. The whole bus knew how much trouble we should've gotten in, but we got off almost completely free. One of my friends couldn't ride the bus for a week and the senior almost didn't get to graduate, but that was about it.

Our current driver, though, is pretty cool. He lets us scream at the little kids at the front of the bus as long as we're light on the swearing, play cards in the aisle, etc. But today we almost pushed him over the edge. On the morning ride, Pat- a sophomore- who's 18 or 19 now, just got back from a 'special' program, and buttraped a chicken last year(no joke, and it was during class, too) brought a bottle of hot sauce with him, far from being the stupidest thing he's done on the bus. As one of the other kids in my grade asked what he planned to do with it, he poured it over my friend's head. My friend(usually quiet, one of those skinny anorexic kind of people) stands up, walks to the back of the bus, and starts punching Pat in the face, screaming, "YOU STUPID FUCKING SON OF A BITCH!' until Pat starts crying. Pat spent most of the day in the principal's office, and my friend came back after first period, having washed his hair and changed his shirt.

But letting the fun stop there would have been too easy. No, after school an 8th grade kid, Jeff, gets on the bus(our school is a combined Jr./Sr. High, with the elementary about 400 yards away) and pulls a yellow banana-flavored condom out of his wallet, and starts taking dares on what to do with it. We drive over to the elementary and wait for the little kids, and finally settle on tossing it into a front seat where a kid will find it. Jeff wusses out at almost the last second, so his friend runs and tosses it. It lands on the floor under a seat, so we have to prompt the kids to find it by saying we'd lost a yellow balloon. A 4th grade girl picks it up and stares at it for a few seconds before all the Jr High and high school kids start laughing. Someone must have said something we couldn't hear, because she throws it and starts screaming. The bus driver finally realizes what's going on and looks like he's ready to beat the shit out of someone. The condom got thrown out, and as far as we know we aren't in any trouble.

There's more stuff that happened on the bus today, such as stealing a 'crush book' from my friend's 4th grade sister, but that's a story for another time.