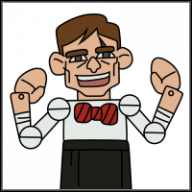 Gēmu Bōi mikuro
OP
Member
I know this is a bit random but does anyone know of any movies or TV shows with tie-in games that were made only for the GBA?

I only know of 2:

Ballistic: Ecks Vs Sever (I think everyone knows this one.)
A Sound of Thunder (Low budget sci-fi cheese. I think I'm the only person who actually liked that film!)

At first, I thought Samurai Deeper Kyo was another but I later found there was a Playstation game too.

So, any others?