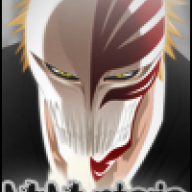 Well-Known Member
OP
Member
My sister uses a MicroSD card reader and a Kingston 1 GB MicroSD card along with an original R4DS with Moonshell2 direct booting method using YSmenu.
She was using ComicBookDS for reading some Manga series,the DS turned off because the battery ran out of charge.So when she recharged the battery and tried running ComicBookDS again,all she got was two white screens.
She came to me for help and I thought that the CBDS folder might have got corrupted somehow.I deleted the ComicBookDS.nds file and also tried deleting the CBDS folder.But when I tried to delete the folder I got an 'Cannot remove folder,the file or directory is corrupted and unreadable' error message.I also noticed that while using YSmenu to scroll through the list of games,it would get stuck at Pokemon Platinum rom.I tried deleting this rom and even though it was successful a new file with the same filename which was 0kb was created.The same happened for the ComicBookDS.nds I deleted earlier.Unfortunately,my sister doesn't have a backup of her SD card and she says she has some important files in the SD card.

When I tried backing up the files I got the same error from before.I ran chkdsk command and it found some errors with the drive.When I asked it to fix the errors,it said that the drive in question was in use.I am sure that no program is using the drive.
I can run the other games except Pokemon Platinum fine.However ComicBookDS doesnt load and my sis cant add anymore files to the CBDS folder.
Is there anyway I can solve this problem without having to format the MicroSD?Any help would be much appreciated.