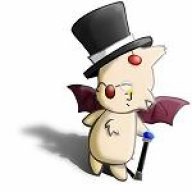 Joined

Feb 19, 2008
Messages

2,629
Trophies

0
Age

37
Website
XP
Country
Well folks, here is the protection bypass cheat for
Mario and Luigi RPG 3 (Japan)
! This will let you bypass the protection measures and play the game without any interruptions. This code will be added in the next update of the cheat database which should be in a short while as well as posted below for those who can't wait. For those with flashcards or emulators that don't support Action Replay
cheats
, you can use DSATM (Search GBAtemp for it) to patch the game with the cheat so its always on.
Now before I get to the actual cheat, I please ask you that if you do distribute this cheat to others and other sites that you pass along where you found it here at GBAtemp out of respect for all the people who put time and effort into it. A special thanks to Gelu who was the first person to bring the protection routine to my attention and where the very first cheat was based on. Also a special thanks to the GBAtemp Cheat Code Crew for all their hardwork and dedication, because without those like Normmatt, elixerdreams, SignZ, MrFatso, fa-demion, Curley and all the others, none of this would be possible!. Now with that out of the way, enjoy my fellow cheaters!
Here is the cheat:
Code:
Game Id: CLJJ 607C83B9

Protection Bypass Cheat
02047C50 E3A00000
02047C54 E12FFF1E
02047FB8 E3A00000
02047FBC E12FFF1E
02004DB0 E12FFF1E 
020480BC E3A00000 
52089C30 E92D4007 
02089C30 E12FFF1E 
D0000000 00000000
If you are impatient and need help on how to add these
cheats
yourself to a cheat database, please see Curely's very informative Cheat Code Editor guide here:
http://gbatemp.net/index.php?act=findpost&pid=1278822
-----
The official Nintendo DS cheat hacking and support channel found at
#NDSCheats
on
irc.gbatemp.net:5190
Edit:
Updated the code folks! It should work now and bypass all the protection checks in the game, including the ones at start up and the first battle!


Narin said:

On the R4, use YSMenu. On the M3 Real or iTouchDS (And other M3 created carts excluding the M3 Simply) you need to patch the game using DSATM. For help on using DSATM and the right settings for the game, please refer to the official DSATM topi or contact cracker. The cheat has been confirmed working on the DSTT and AceKard (With AKAIO, though it may work on the offficial loader) as well as the Supercard.

If you still have problems, try reformatting your card with the Panasonic SD Formatter or starting a new game and use the code from the beginning.

Oh and I updated the cheat database with the piracy check bypass cheat as well as a ton of other

cheats

for the game! You can get them at

http://cheats.gbatemp.net

DSATM:

http://gbatemp.net/index.php?showtopic=80540

YSMenu (Via R4YSauto):

http://gbatemp.net/index.php?showtopic=103879
EDIT: Mario and Luigi RPG 3 - Patch
http://gbatemp.net/index.php?download=4837