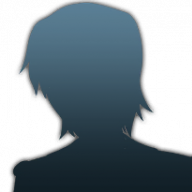 The patches guy
OP
Developer
Joined

Oct 14, 2018
Messages

5,918
Trophies

3
XP
Country
Don't post here questions about translating some game if you won't actively participate in this project. Being a tester doesn't count.
Just thinked it would be nice to put all informations about finished and WIP projects related to fantranslations or porting translations from other platforms to Switch ports.
Original fantranslations:
Ports of existing fantranslations / official translations:
Finished:
WIP:

Air (All 3 main chapters have port of fantranslation, side chapter is not translated)
Yahari Game demo Ore no Seishun Love Come wa Machigatteiru. & Zoku Omatome Set
If you are searching for someone to work together on some project, you can ask here.
If you know about project that is not on those lists, write post. I am not writing here projects related to games that were officially announced to be released on West before translation project was finished.
Informations about possible ports of other translations:
Cross Channel: Scenario is censored more than All Ages version available on Steam. Steam version doesn't contain Japanese language, so there is no fast way to know what should be put where.
MUSICUS: Scenario was heavily changed [not only h-scenes cutted, but scenario was revised in many places (not because of censorship), sometimes 75% of chapter is revised], so it requires someone to translate new parts.
9-nine: Read explanation here
Dies Irae: doable. Tools for packing archives are in romfs. Because font in Switch release is bigger than in PC release, you need to disassemble scenario to move texts that are going out of text window to next pages, which eventually require creating new pages. Changing font size results in badly rendered glyphs.
DESIRE: Switch release fits only 2 lines of text in text window, which is often not enough to fit translation. Assets are using custom LZSS compression, decompression code can be found here. Currently existing official translation is pretty bad in terms of faithfulness to original script. You can find fantranslation that fixes it.
Eve: Burst Error R: As with DESIRE, Switch release fits only 2 lines of text in text window, which is often not enough to fit translation.
I am accepting offers for porting translations to Japanese games that are not otome.