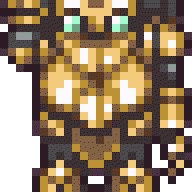 Well-Known Member
OP
Member
Joined

Nov 26, 2008
Messages

222
Trophies

0
Location
XP
Country
Hi all,

I recently acquired a AspireRevo R1600, a little nettop powered by an Atom 230. Definitely not the most powerful thing in the world, but with hardware acceleration it makes a decent streaming PC. My main goal for this nettop, however, was to turn it into a SNES/NES emulator that hooks right up to my TV. Until recently, I've used SNES9x gx on my Wii for my SNES needs, but I would like to be able to run an HQ filter without the frame rate dropping.

So I've read a couple of things about how SNES9x is typically more accurate (especially the SPC-7000 core) than ZSNES, but whenever I try to put any filter on, the audio starts stuttering. ZSNES used to be my emulator of choice in the wayyyy back when, but I know it hasn't been updated in a while. Still, when I loaded it up it ran the game perfectly with the HQ filter applied.

I fiddled with SNES9x for at least a half hour, but I just couldn't get it to work right. Is this simply a limitation of this nettop, or am I missing something?