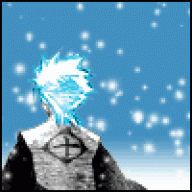 Joined

May 19, 2008
Messages

2,952
Trophies

0
Location
Website
XP
Country
Lately I've been experiencing much longer boot times than usual for when I restart my computer. Today, I restarted my computer, and then it would go from the BIOS to some screen with a blinking line and then it would normally go to the Windows 7 Startup screen. For some reason though, instead of it going to the Windows 7 startup screen, it would just be stuck on the screen with the blinking line. I pressed the power button [since there is no restart button], and it shut down. I started it up, and same thing. Oddly enough... I try it again for the third time and it boots.
In addition to this, I have also experiened BSoD a few times. Unknown of the cause, so I decided to copy the minidumps and am posting here hoping to find an answer. Here is the link to the minidumps:
http://www.mediafire.../?p91rd6963hc2b
Also, one more thing, my mouse cursor became distorted. I should've take a screenshot of it, but did not. Before it wasn't, but then I installed HoN, and suddenly it started being weird. Rught now, it's fine, but if it re-occurs, I will post a screenshot.
I am on a Dell Precision 370 w/ a Radeon HD 5770.
EDIT: I forgot to mention, I am also using a WDD Caviar Black 500GB as my primary drive, a WDD Caviar Blue 640GB as my secondary/back-up drive and my dad is letting me borrow a spare Seagate 1TB as my back-up of a back-up [to back-up both drives essentially]