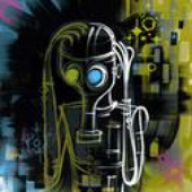 Well-Known Member
OP
Newcomer
Joined

Feb 14, 2016
Messages

83
Trophies

0
Age

33
XP
Country
Any help is appreciated. I currently have a Switch on Stock FW 12.0.0 with a file-based emu-mmc with resized user partition (250mb) on 11.0.1 running AMS 19.0.1. After updating stock to 12.0.0, gamecards no longer launch (causes switch to crash due to fuse mismatch). I still have access to homebrew in applet-mode but I'm locked out of full-ram access so I can no longer run N64, PSP, openMW etc. I originally tried carrying a title over from stock ( I have over 90 legit titles) but in resizing the user-partition the data became corrupted and the title would not boot. I got around this by using gamecards which obviously won't work anymore. My original intention was to make a backup of my 12.0.0 stock mmc, resize it and continue to use the gamecard workaround but I have no assurance that 12.0.0 won't require an update to launch the couple of titles that worked (I have 10-12 cartridges and only 2 of these worked on 11.0.1) and even then I may be in the same boat next major update. Someone suggested that I dump a game from my stock MMC and install it on my emuMMC but I don't want to touch my stock MMC with homebrew so I've arrived at the following solution but I'm not sure of the logistics as I have never installed an NSP on my Switch before. I know that there are NSPs that you can install for the homebrew launcher, retroarch, AM2R etc and I would like to use one of these (I would preferably like to install a legal NSP that does not use copyrighted materials like the SDK to produce). I tried installing
https://gbatemp.net/threads/homebrew-menu-loader-legal-nsp.518433/
using Goldleaf and Lithium.
Goldleaf elicits an error stating invalid NDA - I have installed latest sigpatches (tried these :
https://gbatemp.net/threads/sigpatches-for-atmosphere-hekate-fss0-fusee-secondary-only.571543/
and also found some on github via google) so I'm not sure why I get this error.
Lithium says that the nsp is a garbage file, again not sure.
Can anyone point me in the right direction?