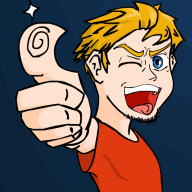 Joined

Jun 9, 2014
Messages

1,336
Trophies

1
XP
Country
I understand that there are tools like LunarIPS which can create a patch for a game by selecting the modified and original .gba files, but I'm curious about how to modify the original .gba file in the first place. To be a little more specific, I'm looking to modify Mega Man Battle Network 3 by adding a menu interface on the Navi viewing screen which will let the player freely modify their equipped style.
What I have is:
A basic knowledge of AR codes (thanks to the tutorial here
) as well as the specific address and values which modify Mega Man's style. I've also some light experience sprite hacking pokemon games.
What I'd like to know is:
How to bring up a window (using the same graphics used for text boxes) upon pressing a certain combination of buttons, or by adding another menu option, which will show a picture of a style with a name underneath it. I'd like the player to be able to scroll through the available styles and, upon selecting one, have their current style overwritten.
I don't anticipate this being too ambitious, but as I'm a beginner, I certainly could be in over my head. If these things are too complicated to explain to a noob, could you point me to a tutorial or someplace I could learn the basics of modifying a gba file?
Any help or direction is much appreciated.