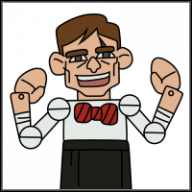 Gēmu Bōi mikuro
OP
Member
Hiya. I'm using the latest version of FCEU on my Wii (3.3.4, I think!) and I'm having fun with quite a few games.
I only owned a NES for a short while a very long time ago so I'm not that familiar with it. After playing with the emu on my Wii for a bit it made me wonder just how accurate the emulation is... personally, I've no idea!
So, out of curiosity, I thought I'd ask you lot for your opinions.
I'm not looking to troll or cause contention. Just curious.