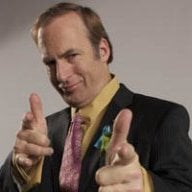 Livin' in a cardboard box
OP
Member
Italian retailer 16Games has listed Hitman HD Collection on its website for PlayStation 3. As from the boxart you can see above, the retailer says that 3 titles will be included in the collection: Hitman 2: Silent Assassin, Hitman 3: Contracts and Hitman: Blood Money.

A release date of 15th October has also been posted which is a month before the new Hitman: Absolution game is due to launch. Convenient, no?

Hopefully we'll hear something more next week.
Source