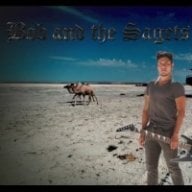 Joined

Aug 14, 2016
Messages

1,952
Trophies

0
Website
XP
Country
Now, we had already heard the news of Super Nintendo games coming to New 3DS. Most people had also rumored and asked about GBA games ending up on the New 3DS as well, along with to a lesser extent the N64. The AGB_FIRM hardware simulation of the GBA on the 3DS does not include any of the features that 3DS VC has, such as Home Menu functionality, sleep mode, suspend functionality and restore points. And in fact, there are even no homebrew N64 emulators on the 3DS just yet.
Which is why I'm sort of beginning to theorize the possibility, if not possible, of a N64 and/or GBA Virtual Console on the New 3DS. Just ask, Nintendo has planned not to release GBA games to the public on the 3DS, and there is no announcement of N64 games yet. Nintendo has also released SNES games on the New 3DS
on the same day they announced it
, and we are not accurate of this happening to GBA anytime soon. Nintendo 64 games will need a bit of research on whether the New 3DS's processors can run N64 games at full speed or not. PSX via RetroArch runs a little under full speed even on a New 3DS.
If VC injection for SNES can make the VC emulator run (almost) all games at full speed, then it would probably be the same for GBA, on both Virtual Console and AGB_FIRM.
I did some research, and concluded using this image that N64 games can fit with a resolution of 320 x 240 on a 400 x 240 3DS screen. Despite that, it's unlikely that we will ever see N64 VC or homebrew emulation anytime soon. But GBA games may still have a chance, we don't know just yet. And the NX is just a long time to wait as well (
no offense
).
For now, we
can
still play and inject GBA games under AGB_FIRM on a 3DS, but I'm not just ready to look forward to converting my physical N64 cartridges to New 3DS VC.