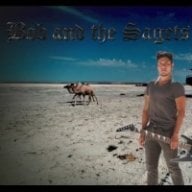 Loading...

Loading...

About

Gender:

Male

Birthday:

January 15

Home Page:

Occupation:

Videos, softmodding, studying

Country:

Some of you may not know that I'm really just MeerkatMario in a new form. Well actually, the reason why this account exists is because I couldn't find a way to access my old GBATemp account anymore.

But yeah, I'm a Moroccan trying to adapt with Western society. I love to hack consoles, make videos and ROM hacks and read books.

I'm currently interested in fan works on FanFiction.net, Virtual Console injections and YouTube Poops. Check my Home Page for my YouTube account.

Old account

here

.

Original Signature #1 (archival purposes only)

Interact

Content:

Switch Friend Code:

SW-3349-9315-6893

3DS Friend Code:

1564-8392-9601

Discord:

CatmanFan#7013

Twitter:

HassanLechkar

Loading...