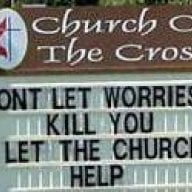 Well-Known Member
OP
Member
I am tired of new ones coming out and hearing people complain about it not being enough like CoD games. It makes me sick. My friends piss me off the most. When I play with them on CoD all I hear is them complaining. One of my friends whenever he tries a different FPS he will always overexaggerate and complain and use the excuse of he likes to play CoD to relax and have fun but anytime he ever is playing a game he is complaining(yeah any game). Honestly I love DICE games. DICE supports their games with patches, they fix problems, and their games are extremely fun. I don't see how people can like a company that doesn't fix their product over one that does. My favorite FPS even though some may consider it weird was BF2142. It probably would have been something else but I didn't have a good PC until around that time and around then is when I had more-so gotten into FPS's. I kind of feel like the FPS genre is about to hit a slump like MMOs where the majority of people play WoW and when they try a brand new MMO it's not "WoW" enough for them or it's too buggy. It always made me laugh when people complain about brand new MMOs having bugs. I remember hearing some people say that when WoW came out it never had any problems which they totally got flamed for that because that was totally not true. I hope that some upcoming MMOs bring the genre out of it's slump because it is kind of ridiculous. But getting back onto topic I feel like people aren't giving other FPS's as much of a chance as they should. I don't care what anybody else says Bad Company 1 and 2 were great games but underappreciated. BC1's story was way better than 2 but BC2 definitely improved online play. Medal of Honor yes had issues, but I definitely enjoyed the story and had some fun with the online multiplayer. I also think it says a lot about a developer when the game has been out less than a month and has had 2 patches. The biggest issue I personally had with the game was that the multiplayer wasn't expansive enough. My two favorite things though were the campaign(which I guess I didn't get any bugs made a difference but I hear some people hated it) and the other was I loved score streaks.

There is one thing I really wish DICE would come out with. I wish they would rewarded the player for playing tactically. For example, the sniper class in a game could get score streak points for marking enemies on the map and their allies killing them, the medic of course would get a score streak of course by healing, a demolitions expert by blowing up enemy vehicles, and an assault by capturing bases. Of course this would probably have to be on a game mode that allowed all of these things to be done but I think it would make for interesting gameplay that rewarded players for playing as a team. Also class specific killstreaks would be really cool in my opinion as long as none of them were really overpowered(ala nuke or bs like that). For example the medic's could be a first aid station where in that area it healed friendly players by a slow amount, the snipers might be a tripwire or something, an assault could be a motion sensor or something that showed infantry, and the demo could have something like the assault except for vehicles. This wouldn't necessarily have to be everything but was just to give examples. Although if somebody came out with a game like this it would probably still be overlooked.

If you have anything you would like to see in an FPS please feel free to share it. Or if you would like to have a discussion about what I said about thinking FPS's are going to have the same issues as MMOs feel free to post your thoughts on that too.