So maybe someone out there remembers my partial translation patch for this game from a couple years back? Well, as much to my surprise as anyone else's, it's now a complete translation!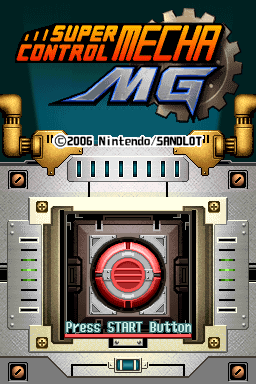 Download Patch (v1.1)
Credits:
Supper -- Hacking
Phantom -- Translation and Additional Art
cccmar -- Testing and Editing
Read the game's tie-in manga
Watch footage of the patch in action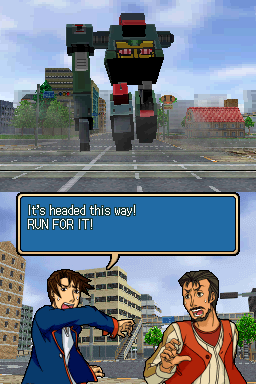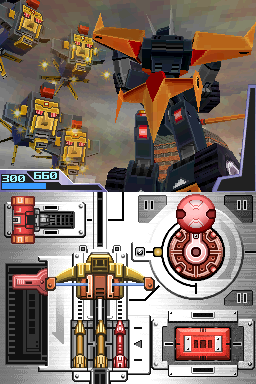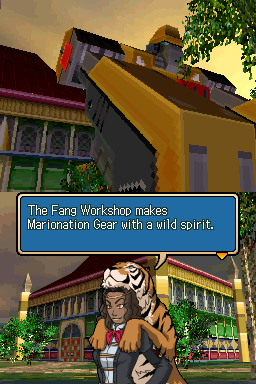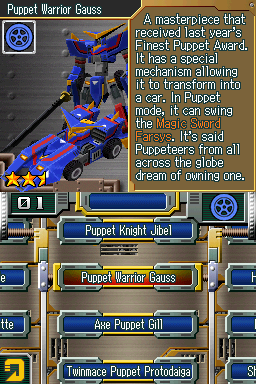 After I'd long given up hope on picking up a translator for this project, Phantom came out of nowhere and just started translating it! It was an offer I sure wasn't going to turn down, so, months later (mostly due to me holding things up endlessly), here we are with a 100% complete translation of the game. It's been extensively playtested on both emulators and real DS hardware and has no known issues, so if you have even the slightest interest in giant robots, check it out! In fact, check it out even if you don't, because I didn't before I played this game and loved it anyway.
So, what is this game?
In a world where giant robots known as Marionation Gear, or "Puppets", are artisanally handcrafted in workshops, a certain boy serves as an apprentice at the Galouye Workshop, dreaming of becoming a "Puppeteer" (mecha pilot) and opening his own workshop with fellow apprentice Kay. But their peaceful daily life is shattered when the autonomous Puppets known as the Automen begin going on berserk rampages around the world. Together with new apprentice Anne-Marie, the hero and Kay are pulled into a conflict that could change the course of Puppet history...
Chou Soujuu Mecha MG is a 2006 mecha action game developed by Sandlot, the studio behind the Earth Defense Force series, and published by Nintendo. It combines the developer's aptitude for larger-than-life spectacle with one of the most innovative and fun uses of the touch screen in the DS library: in addition to standard movement with the D-Pad, each of the game's 100+ playable mecha has its own unique "cockpit" controlled with the touch screen. Players can pull levers to swing their robot's arms and hurl buildings at the enemy, flip a switch to transform into a car, punch in launch codes to fire missiles, and countless other imaginative setups. With well over 100 missions, ranging from battle to racing to destroying burger joints, every mecha has a use.
It's quirky, it's gimmicky, and best of all, it's loads of fun.
For patching instructions, see the readme file included in the download.
Short story: it's a standard xdelta patch.
I also wrote up some extensive comments and translation notes for the readme, so check it out if you want additional insights into the translation.
As linked above, Phantom was kind enough to scanslate several chapters of the game's tie-in manga adaptation! I've set up a little site where you can view them
here
.
Massive thanks to Phantom for translating this game's enormous script. Thanks also to cccmar for finding all the typos I couldn't, and TheMajinZenki for advice and support. And of course, thanks to the many authors of the tools that made this project not a complete pain to work on, including armips, ndstool, CUE's compression utilities, and desmume. Finally, thank you to everyone who played the original partial translation patch. I hope this'll be a treat for you.
Enjoy!