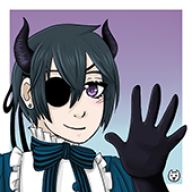 Well-Known Member
OP
Member
Joined

Nov 12, 2016
Messages

155
Trophies

0
Website
XP
Country
Released in 2009, The Wind that Spans the Sea is the second of two Spice and Wolf games for the Nintendo DS, which takes on and improves many elements from its predecessor, without being a direct sequel.*

Part business simulator, part dating game, step into the shoes of Kraft Lawrence as you strive to take Holo back to her hometown of Yoitsu. Having secured a contract to collect some money from a town on the other shore, everything should be plain sailing ahead, but of course, the best laid plans of mice and wolves often go awry...

Plonk yourself in the driver's seat and hold fast on the reins for an immersive journey with 3 new possible companions, one of whom was created specifically for the game!

Download:

Patch download Blog Release Post

Usage:

Before you can play the translation, you'll need to patch the game on your computer using a legal copy of the ROM. There are two methods by which this can be done, online, via the ROMhacking.net download page, and locally by downloading an additional piece of software.

ONLINE METHOD

-On the

ROMhacking.net download page

, navigate to "Patch Online NOW!" under the 'Links' header.

-Upload your ROM using the 'Choose File' button where prompted.

-Select the patch that you wish to apply using the dropdown menu. (See 'Rom Dump Compatibility' for further explanation)

-Click 'Apply Patch', and wait for the download to complete. You should now have a patched copy of the ROM, labelled -input source- (patched).

SOFTWARE METHOD

-Download

DeltaPatcher

-Extract the file, and run either DeltaPatcher or DeltaPatcherLite

-'Original file' should be your copy of the ROM, as an '.nds' filetype.

-For 'XDelta patch', choose the 'UmioWataruPatch.xdelta' file.

-Hit apply patch, and you're good to go!

*Note that this will overwrite your original file. If you'd like to keep a copy of it instead, change the settings by clicking the cog icon, and tick "Backup original file". This will create a new '--PATCHED.nds' file instead.

***NOTE: ROM DUMP COMPATIBILITY***

This patch is designed to work with a 100% correctly dumped ROM (CRC: B2EA6D73).

If your ROM is a bad dump (CRC: CC9640AB), you can apply the "bad_to_good.xdelta" patch BEFORE applying the translation patch by following the guide above.

See our

beginner's guide to NDS patching

for more info if you need help.

*Haven't played the first game yet?

While it's not necessarily to play the My Year with Holo in order to enjoy this patch, we recommend that anyone thinking of playing both starts there. You can find the thread for it

here

!

Tool:

If you're interested in knowing more about the hacking specifics or translating the game into another language, the source code & compiled program covering both text and image extraction/repacking for this and My Year With Holo can be found on

Github.

Want to get in touch?

Join our

discord server

to send us your questions, check out our other projects or even lend a hand in our mission to bring more anime games to the English-speaking fandom!

Credits:


Hacking

Illidan

Translation

Phantom

shnurks

Morgas

Proofreading

NowlasWolf

Cleran

We hope you enjoy!