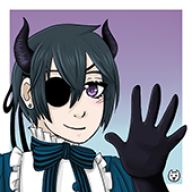 Well-Known Member
OP
Member
Joined

Nov 12, 2016
Messages

150
Trophies

0
Website
XP
Country
Death Note: Kira Game sees the Kira Task Force investigators play a new game that's all the rage in an attempt to better understand Kira's thought process and mentality. Follow a retelling of the manga and anime in story mode or take on your friends or computer opponents in the Kira Game.

Calculate your way through 11 story chapters, and be sure to stock up on those apples to unlock all 19 playable characters, as well as the alternative bonus chapter.

Download:

Patch download Blog Release Post

Usage:

Before you can play the translation, you'll need to patch the game on your computer using a legal copy of the ROM. There are two methods by which this can be done, online, via the ROMhacking.net

downloads

page, and locally by downloading an additional piece of software.

ONLINE METHOD

-On the

ROMhacking.net download page

, navigate to "Patch Online NOW!" under the 'Links' header.

-Upload your ROM using the 'Choose File' button where prompted.

-Select the patch that you wish to apply using the dropdown menu. (See 'Rom Dump Compatibility' for further explanation)

-Click 'Apply Patch', and wait for the download to complete. You should now have a patched copy of the ROM, labelled -input source- (patched).

SOFTWARE METHOD

-Download DeltaPatcher from

https://www.romhacking.net/utilities/704/

-Extract the file, and run either DeltaPatcher or DeltaPatcherLite

-'Original file' should be your copy of the ROM, as an '.nds' filetype.

-For 'XDelta patch', choose the 'KiraGamePatch.xdelta' file.

-Hit apply patch, and you're good to go!

*Note that this will overwrite your original file. If you'd like to keep a copy of it instead, change the settings by clicking the cog icon, and tick "Backup original file". This will create a new '--PATCHED.nds' file instead.

Play this file on an emulator such as DeSmuME, or use a flashcart to play it on any member of the NDS family.

See our

beginner's guide to NDS patching

for more info if you need help.

Tool:

If you're interested in knowing more about the hacking specifics or translating the game into another language, the source code & compiled program covering both text and image extraction/repacking can be found on

Github.

Want to get in touch?

Join our

discord server

to send us your questions, check out our other projects or even lend a hand in our mission to bring more anime games to the English-speaking fandom!

Credits:


Hacking

Illidan

Translation

Haribeau

Proofreading

Phantom, Corp

Graphics

frogatr

Special Thanks

Syko, Ryusui

We hope all goes according to keikaku and you enjoy the game!