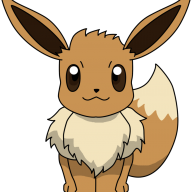 Well-Known Member
OP
Member
Joined

Jun 23, 2014
Messages

449
Trophies

0
Age

31
XP
Country
Just to clear things up.

Q) Nintendo cannot ban you whilst offline can they? (Even if you have never been online whilst in GW mode)
A) This is not possible at all due to Nintendo not knowing what you are using as you are not online.

Q) Is it possible to get a ban whilst using a .CIA?
A) Whilst no cases have been reported of this please stay cautious. (It is advised not to link your NNID to your console whilst having .CIA files installed as Nintendo will be able to see you have not bought them)

Q) Is it possible to get ban whilst using a private header?
A) Yes, but the likelyhood is very slim, if it is your own cart and noone else has copied the header you should be fine.

Q) Is it possible to get can whilst using a public header
A) No doubt about this. Just a matter of time.

Q) Is it possible to become unban for any reason?
A) Every person who bas been 'ban' has now been unban and Nintendo claim it was a server bug. This cannot be confirmed though.

Q) How long is this supposed 'Ban'
A) Whilst some users claim 5 days, other claim they have been unban after 15 days. So this can vary.

Please feel free to add some questions and I shall add accordingly.

Please remember anything is possible. I will not be responsible for your console getting a ban due to you reading this.