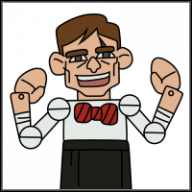 Gēmu Bōi mikuro
OP
Member
I've been trying to find build 1.0.1a but the only link I can find is on GBAfan and the link's dead.
I've got build 1.0.1 but it has that stupid intro that goes on for ages. As far as I know 1.0.1a is the only version without that nippy intro.
If someone has it I'll happily put it up on Filetrip for everyone else.