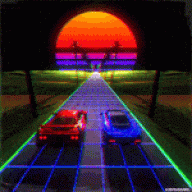 GBATemp's Funeral Director
OP
Member
Hi Folks
As for now, this is my state: First send Payload Hekate, enabled AutoRCM, Backuped all Data including Lockpick. Nothing more installed, on SD Card: only the Folders from Hekate are present.
Used Guide : cfwaifu.com
Blocked Ninty Server through
90DNS
, Incognito and the all in one package are downloaded but not used, yet
I would like to have Triple boot on my Switch : Atmosphere (emunand) +Linux+Android
Stock OFW on sysnand would be nice.
Like i could see, in Hekate i can partitioning my SD (512 GB)... what would i have to do, Which Steps do i have to take and what do i need?
thx in advance
P.S I did a NAND Backup after i turned AutoRCM on, is it safe, if i would need it, to restore my Switch?
Help would be great