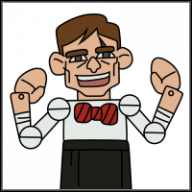 Gēmu Bōi mikuro
OP
Member
Just wondering what others are buying (if they are buying!) for their Game Boy collection.

Yesterday I received a copy of Racing Gears Advance. The box is covered in stickers but the cart is in great shape and the game is brilliant. I also, finally, bought a copy of Urban Yeti. I haven't played it yet but I'm looking forward to playing this quirky GTA-like.

Still waiting on my GB Boy Colour clones but I can't wait!

So, what have you bought recently?