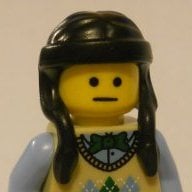 Member
Last Seen:

Mar 3, 2020
Loading...

Loading...

About

Home Page:

Location:

Country:

Gaming and technology enthusiast, I love to tinker and modify anything I can get my hands on and I offer my services for sale.

-Modification of Games Consoles-

-Phone/Tablet Rooting & Jailbreaking-

And more!

I also have eBay and Amazon stores.

Interact

Signature

Some of the many services I offer.
Game Console & Phone Repair
Inexpensive Windows 7/8/8.1/10 upgrades & installations
Customised Game Consoles
GB/GBC/GBA: SRAM or RTC Battery Replacement/Save Backup
GB/GBP/GBC/GBA: Backlight & Frontlight Mods
PS1/PS2/Gamecube/Wii/Original Xbox: Modchip Installation
PSP: Downgrade & CFW installation
3DS: A9LH Installation, NAND USB Hardmods & sysNAND Restoration
Sky3DS: Header/ROM Dumping

Loading...