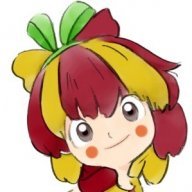 Well-Known Member
OP
Member
Joined

Oct 14, 2013
Messages

274
Trophies

0
XP
Country
This game was discontinued and Polyphony at the time, with its infinite wisdom made the DLC for this game tied to the savefile.
So even if you have a modded PS3 or emulator and install its PKG and RAP files, it will never work because the authentication process is not around anymore.
With this modded savefile, you can start GT5 with these DLCs unlocked, there is no need to install PKG and RAP files, so it works on unmodified consoles.
It is possible to access all cars and tracks added to the game. Granted, I think GT6 is a way better game overall and it has most of the content included without hassle, but I think it is cool to have options.
It has a 100000 credit bonus just to compensate a very bit because the game was very slow to gain money without seasonal events and since they dont have anymore... but at the same time I didnt want to ruin completely the original experience
The secret menu is enabled too, it sounds more exciting than it actually is honestly.

Requirements:
Some way to resign this folder to your profile. Bruteforce Savedata by Aldostools does this. What it does is to copy the profile ID from any saved game you have copied and modifies any other savefile to match to your profile ID so the console sees this as your own savefile, since the console originally doesnt allow to use saved games from another person.
A USB drive
The game has to be on the 2.11 version. It can work if it is updated to the latest one, but it is extremely recomended to stay on this version. If you already updated to 2.17, you need to delete the game data update (not saved data) and update everything again until it reaches 2.11. It works on 2.12 too but it is not guaranteed to work in later updates and it is generally not recommended to update beyond 2.11 because after this update, Polyphony only added cheating checks and removed unused content left behind, no content was added and no meaningful fixes were done.

This was possible because of the Gran Turismo 5 Save Editor by xfileFIN

If the procedure worked, the DLC icon should disappear from the main menu.